Gender Affirming Health Care and Education: Why it Matters for Trans and Gender Diverse Youth and Young Adults
November 30 @ 12:00 pm
-
1:00 pm
MST
"On June 5, 2023, the Human Rights Campaign declared a state of
emergency for all 2SLGBTQIA+ Americans, citing 525 state-level bills targeting LGBTQ+ populations in the USA."
https://www.thelancet.com/action/showPdf?pii=S2214-109X%2823%2900353-4.
Currently, there is a state of emergency in the US for 2SLGBTQIA+ people, however, Canada is moving in the same direction with 5 provinces passing anti-trans and gender diverse policies specifically focusing on gender affirming education and health care for children and youth. Additionally, the Canadian Conservative Party, "at the federal Conservative Party's policy convention in Quebec City where 69 percent of delegates voted to bar trans children from receiving gender-affirming care, while 87 percent of delegates voted to define "woman" as a "female person" and to demand that trans women be barred from women-only spaces". The positions and policies being circulated are extremely misinformed and have in some cases resulted in violence toward Trans and gender diverse individuals. The goal of this Webinar will be to discuss the research and scholarship on gender affirming care and education for children and youth in order to provide appropriate education, support for parents and teachers, as well as health care.
Provide an overview of discriminatory practices and policies towards trans and gender-diverse people.
Deconstruct the misinformation and fear being propagated.
Define gender-affirming care and education.
Present concrete steps to provide age-appropriate gender-affirming education and care.
All mental health professionals, including psychologists, psychiatrists, family physicians, pediatricians, social workers, and other health professionals and students.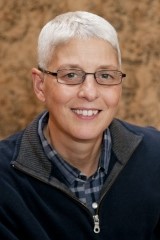 Ada L. Sinacore, Ph.D., is a professor in the Counselling Psychology Program in the Faculty of Education at McGill University and an associate member of the Institute for Gender, Sexuality, and Feminist Studies and the Director of the Social Justice and Diversity Research Lab.  Additionally, Professor Sinacore is a past president of the Canadian Psychological Association and sits on the board of the International Council of Psychologists. Professor Sinacore is a member of the advisory council of the Global Network of Psychologists for Human Rights, the Psychology Coalition at the United Nations, and co-Chaired Psychology Day at the United Nations.  Professor Sinacore has over 25 years of experience working in the U.S., Canada, and abroad and is internationally recognized for their expertise and extensive presentations, publications, and activism addressing social justice and human rights concerns at the individual, institutional, societal, governmental,  and policy levels. They are actively involved in research that addresses topics related to societal inequities and disparities in education and mental health. Professor Sinacore has received numerous honors and awards including, but not exhaustively; the Oliva Espin Award for Social Justice Concerns in Feminist Psychology from the Association for Women in Psychology.  They are a Fellow of the Canadian Psychological Association and received the Distinguished Member Award from the Section on Counselling Psychology (CPA). At McGill University, Dr. Sinacore received the Faculty of Education Award for Distinguished Teaching and is recognized as a Distinguished Supervisor.  Recently, Dr. Sinacore received the McGill University Award for Equity and Community Building. Internationally, Dr. Sinacore was a Distinguished Visiting Scholar with the Department of International Cooperation and Science Education in Taiwan and has been a visiting scholar at a number of universities around the world. In 2019, she collaborated with the Canadian Embassy in Chile to work with university students, women leaders, and NGOs to discuss ways to address sexual violence in their respective institutions. Professor Sinacore has been a key speaker at the XXV and XXVII International Weeks at the University of Chile.
Website: www.mcgill.ca/socialjustice
Cancellation and refunds may be applied for by email or phone call to the PAA Continuing Professional Development Officer.  Cancellations received fourteen (14) days prior to the Continuing Professional Development activity will receive a full refund of the registration fee, less a $35.00 + GST processing fee. PAA reserves the right to cancel any activity, in which case a full refund of the registration fee will be provided.
Continuing Education Credits
The Psychologists' Association of Alberta (PAA) is approved by the Canadian Psychological Association (CPA) to offer Continuing Education (CE) for psychologists. This lunch and leard is offered for one (1.0) hour of CE Credit. Full attendance at the event is required to receive Continuing Education Credits. Partial credit will not be awarded, and late arrivals or early departure will preclude awarding of Continuing Education Credits. PAA maintains responsibility for the program.